Same-sex marriage Northern Ireland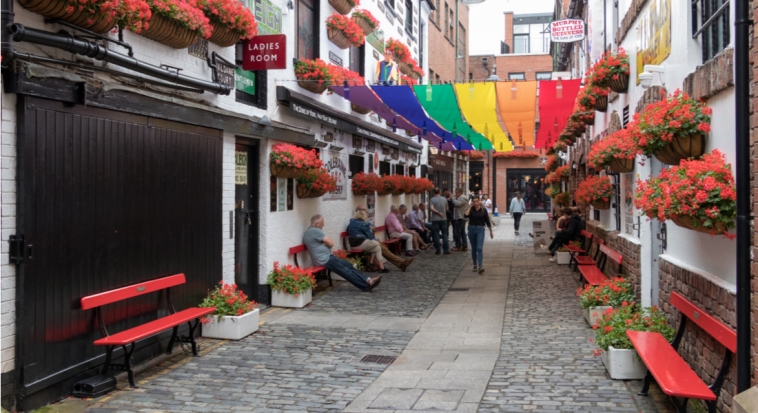 Same-sex marriage in Northern Ireland has been legal since 13 January 2020, as legislated by the Northern Ireland (Executive Formation etc) Act 2019. The first marriage ceremonies are due to take place on 10 February 2020. Civil partnerships have been available for same-sex couples since their introduction by the UK Government in 2005.
picture: Belfast, Northern Ireland, UK – shutterstock, Ramos.
It was July 2019 when MPs backed amendments requiring the government to change abortion laws and extend same-sex marriage to Northern Ireland if devolution was not restored by 21 October 2019. Labour MP Conor McGinn made the amendment that said the government had to legislate for same-sex marriage in Northern Ireland.
McGinn to BBC News: 'Everyone who values equality, love and respect can celebrate today. (…) It's a good day for Northern Ireland, an important day for citizens' rights across these islands and an exciting day for same-sex couples who can now register to marry.'
Corrigan from Amnesty International: 'It's a historic day for equality and human rights in Northern Ireland. (…) For too long, LGBT+ people in Northern Ireland have been treated as second-class citizens. So, today is an incredible moment for same-sex couples who can finally marry and have their relationships recognized as equal.'