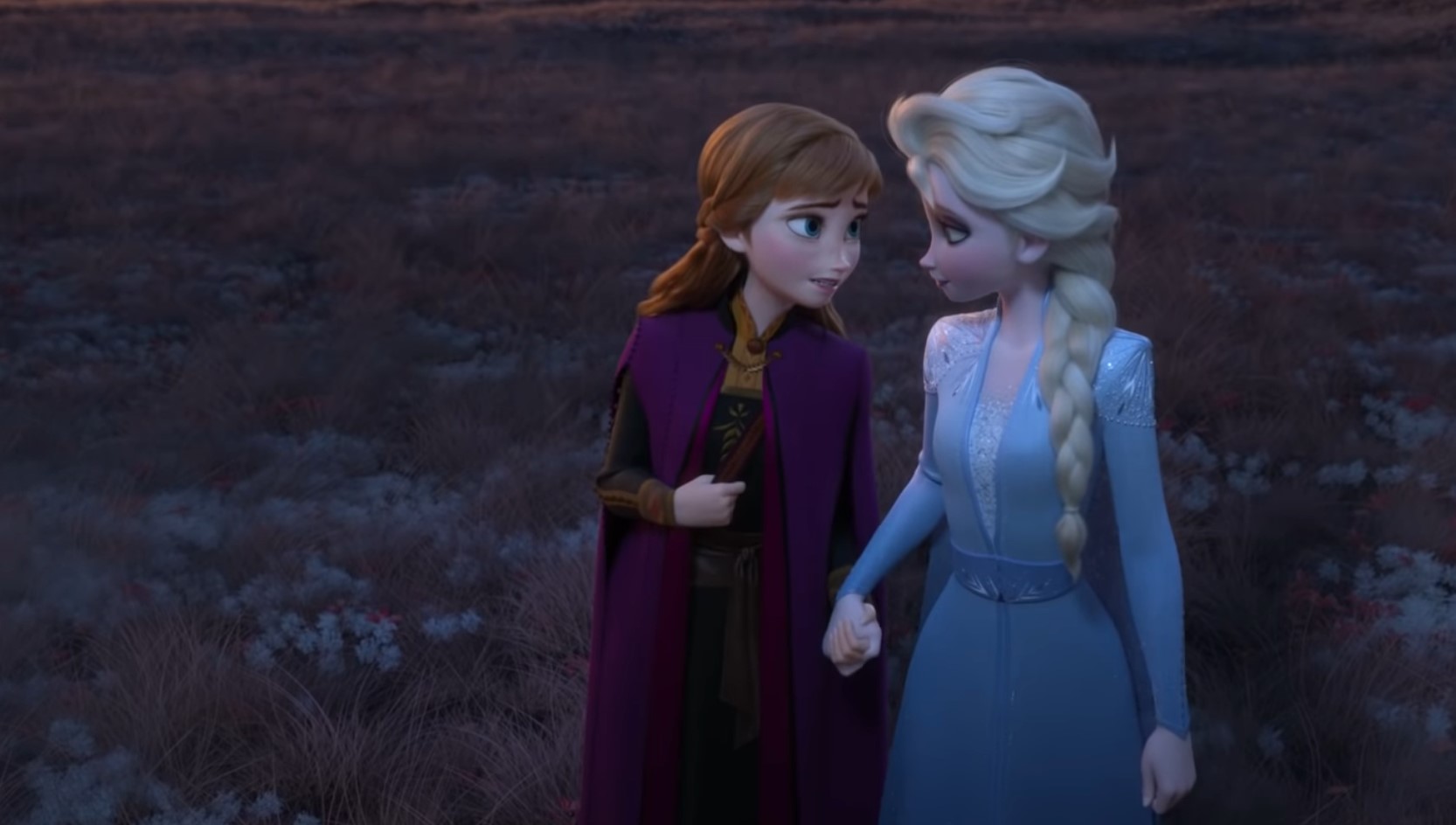 No lesbian love story revealed in soundtrack or trailer of the highly anticipated Frozen II: 'That's not what we wanted to tell at this point in time.'
Disney fans worldwide are getting ready for the highly anticipated premiere of 'Frozen II' on November 22. The soundtrack will be released on November 15.
The soundtrack of the first film, with the hit song 'Let It Go', went double platinum. Idina Menzel will be heard as the voice of Elsa again. Part of the song 'Into The Unknown' has already been released with some footage from the film. In addition to this recurring collaboration, Universal Music has announced they will also be working with Panic! At The Disco, Kacey Musgraves and Weezer.
Picture: Elsa and her sister Anna.
In the sequel to the 2013 blockbuster, Princess Elsa wants to find out more about her magical powers, and their origins. The answer to that question is hidden beyond the borders of Arendelle and at the same time, is a threat to her kingdom.
Give Elsa a Girlfriend
Starting in 2016, lots of people have been rooting for Elsa to become the first lesbian Disney princess (especially on Twitter, #GiveElsaAGirlfriend): after all, she did sing 'Let it Go: I don't care what they're going to say…'
The trailer, which was released last summer during Pride Month (hint hint ;)), only affirmed the fans' ideas about Elsa being a lesbian in Frozen II. Nothing has been denied or confirmed by Disney, but the internet is exploding with the wildest assumptions about Elsa's love life and many Elsa fans are sure she is a lesbian. But alas: the fans seem to have it wrong after all. At the beginning of September, two of the writers confirmed to IGN that there is no romantic storyline at all in Frozen II. 'Just like the first film, Elsa is not defined by her love life. It is so common nowadays for a whole film to be about a love story, but Frozen is different, that is not the story we want to tell. What matters is the story behind Elsa's magical powers, why she has them, what she does with them and how she finds her place in the world.' When the new soundtrack was unveiled on 30 September, the fans had a glimmer of hope, however no trace of Elsa's so-called lesbian relationship was revealed.
Frozen 3?!
All hope is not lost yet: the website We Got This Covered claims that in Frozen 3, Elsa will finally come out after all. 'We have been informed that Elsa is certainly expected to get a girlfriend in part 3, and to embrace her sexual preference. But, there were 6 years between part 1 and part 2, so by the time Frozen 3 is released, her coming out will no longer be as controversial as it is now.'
We'll see. For now we'll just say: Let it go.