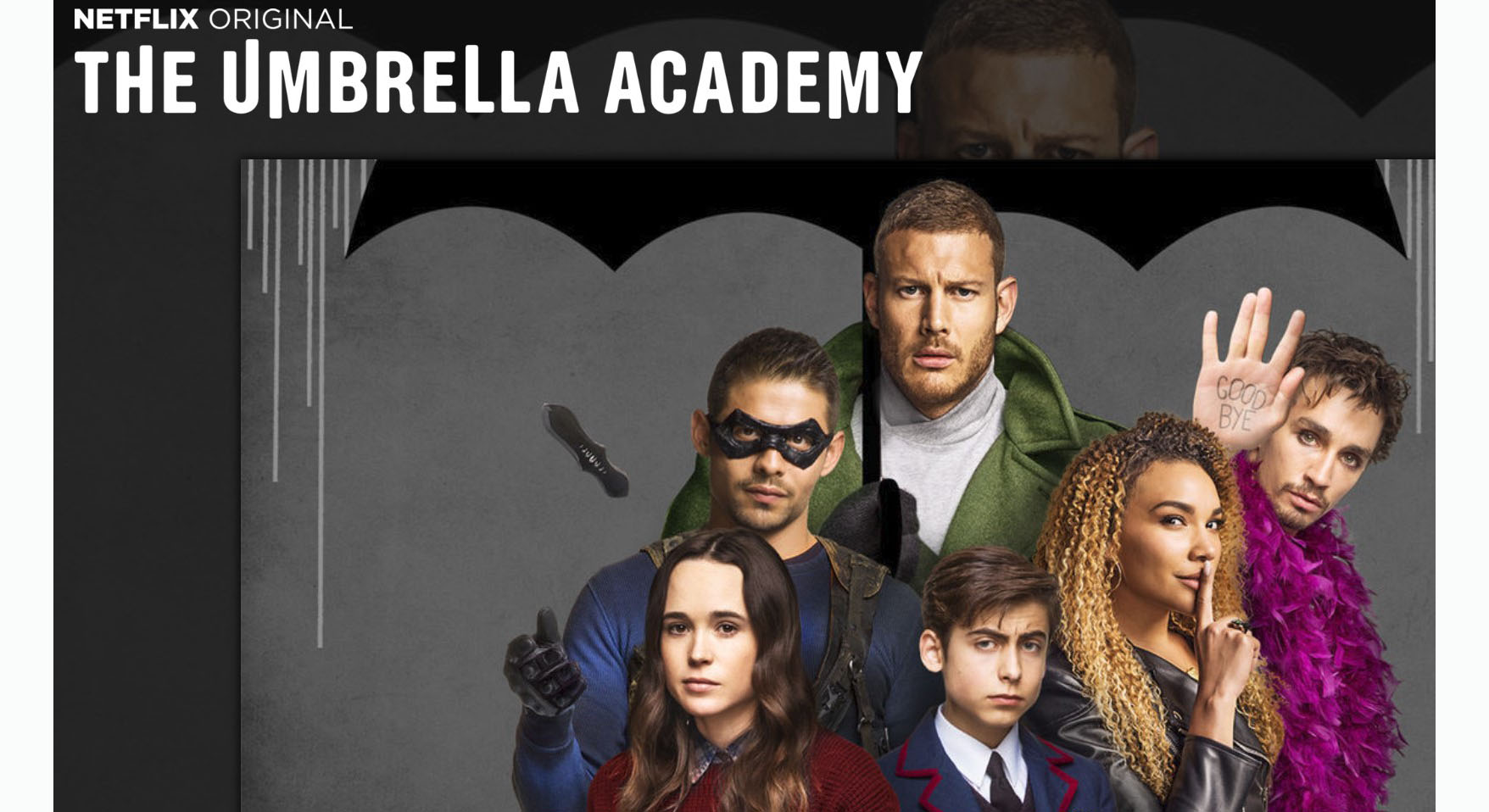 Reunited by their father's death, estranged siblings with extraordinary powers uncover shocking family secrets - and a looming threat to humanity. Starring Ellen Page and Mary J. Blige.
The Umbrella Academy is an American superhero web television series developed by Steve Blackman and Jeremy Slater for Netflix. It is an adaptation of the comic book series of the same name, created by Gerard Way and Gabriel Bá, and published by Dark Horse Comics. The plot revolves around a dysfunctional family of adopted sibling superheroes who reunite to solve the mystery of their father's death, and the threat of an impending apocalypse. The series is produced by Borderline Entertainment, Dark Horse Entertainment and Universal Cable Productions.
The ensemble cast features Ellen Page, Tom Hopper, David Castañeda, Emmy Raver-Lampman, Robert Sheehan, Aidan Gallagher and Mary J. Blige.

To promote The Umbrella Academy, Ellen Page visited the Late Show. She publicly came out 5 years ago, and now sees Hollywood getting more tolerant. Not really fast enough though. She encountered homophobia in her career, and the current administration is not helping.
'The Umbrella Academy' star Ellen Page puts it pretty simply: 'This needs to f***ing stop.''
*