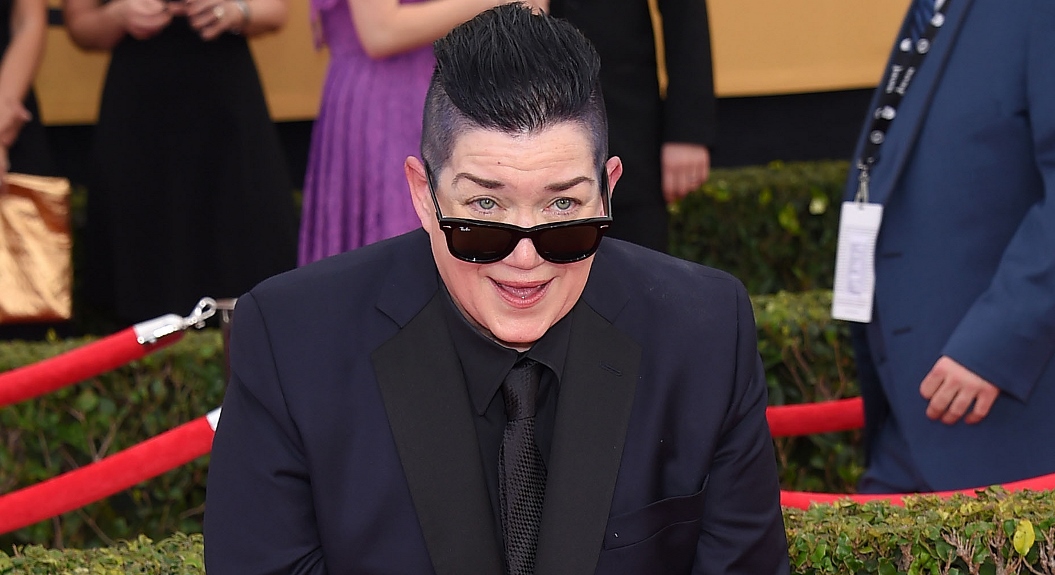 LGTBQ… 'I use the word 'queer' because I think it's all-encompassing.'
Lea DeLaria, AKA 'Big Boo' in Orange is the New Black, says the term 'LGBTQ' 'points out our differences, rather than our shared oppression', in the Ways to Change the World podcast.
'We've got to come up with some better way in which to refer to ourselves. The alphabet soup points out our differences, instead of our shared oppression. I think it is part of the reasons why have become so disenfranchised we are factioned off individuals that don't trust each other.'
Lea DeLaria (born May 23, 1958) is an American comedian, actress, and jazz singer. DeLaria is credited with being the first openly gay comic to appear on a late-night talk show with her 1993 appearance on The Arsenio Hall Show. She is best known for her portrayal of inmate Carrie 'Big Boo' Black on Netflix original series Orange Is the New Black.
*