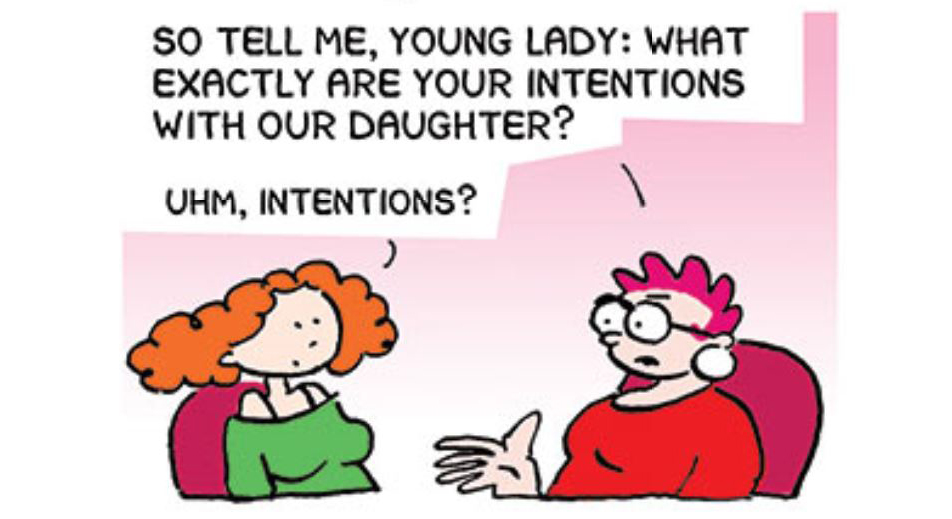 Minnie is bisexual. She has a girlfriend, Mia. They share their lives (with us), dealing with men, parents in denial and awkward colleagues.
Minnie and Mia started dating in 2004, and this comic has been published ever since by Zij aan Zij (The oldest LBT-magazine in The Netherlands).
Their stories and adventures are universal. We share them with you from where it began.

Minnie is created by Margreet de Heer (bio). Since 2017, Margreet holds the prestigious title of Comic Artist Laureate of The Netherlands. This is her website.