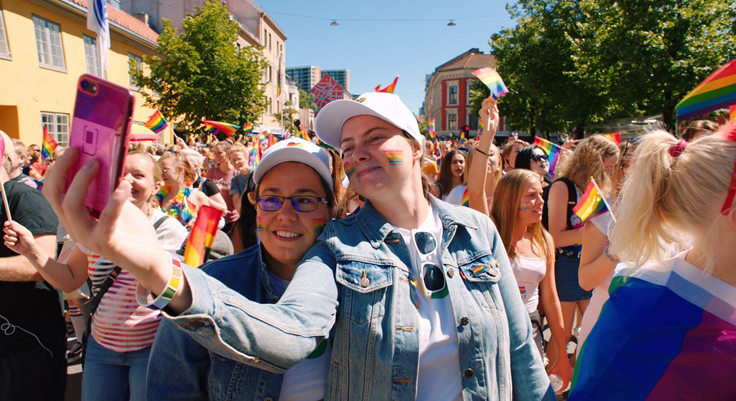 The Proud Experience: Most Norwegians have a liberal attitude towards LGBTQ+ people, and the country was among the first to enact anti-discrimination laws against gays and lesbians. In fact, Norway ranks as third best in the ILGA-Europe 2018 rating of 49 European countries.
Oslo Pride is the largest LGBTQ+ event in Norway. The festival is held annually in June/July and aims to contribute to the acceptance of people just as they are. In ten days, human rights and LGBTQ+ issues set the agenda through art, culture, debates – and parties.
This year's celebration was no exception. From 22 June to 1 July, thousands of people from far and near gathered in Oslo to celebrate progress and push to end all forms of discrimination. More than 40,000 people attended Oslo's Pride Parade on 1 July. Amongst the participants were Anna Grú?ová (31), Klára Slivo?ová (32), and Kadir Telli (23) who had been invited by VisitOslo and Visit Norway to take part in the colourful event.
Read more on VisitNorway.com