Cynthia Nixon for Governor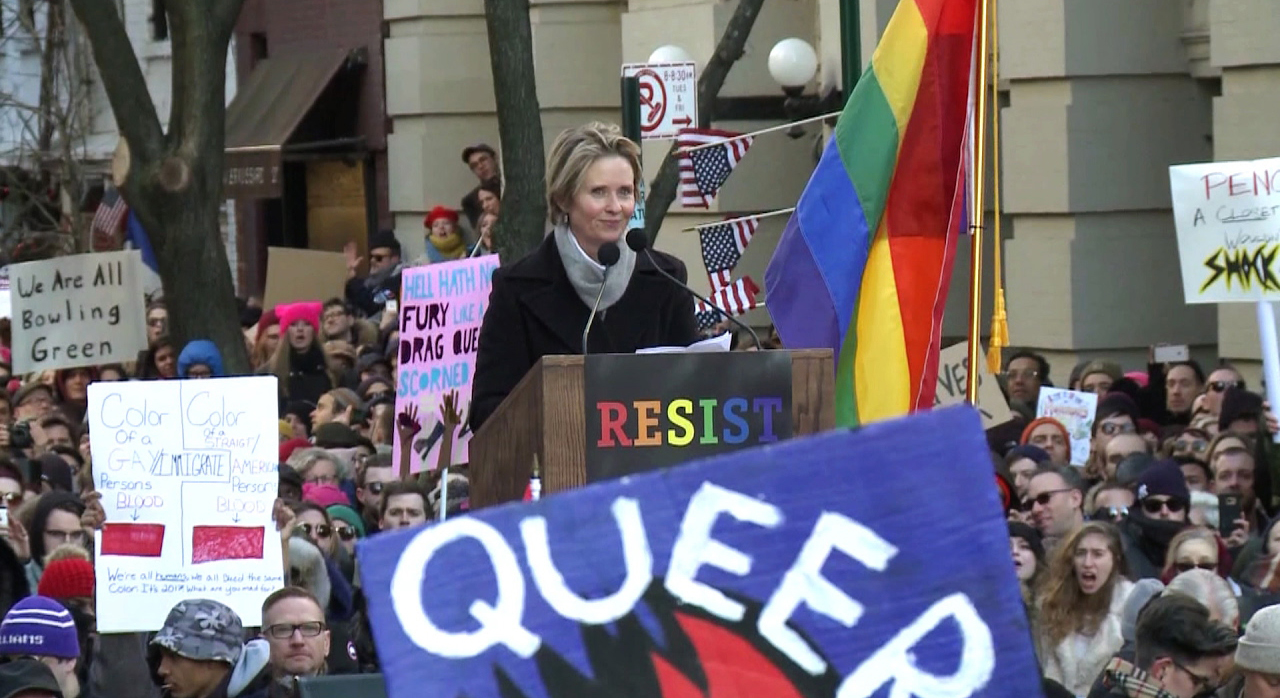 Nixon, 'Miranda from Sex & The City, just announced she will be running for governor in New York state. She runs against sitting governor Cuomo, also a Democrat.
Nixon married Christine Marinoni in 2012. In March of 2012 she received the Vito Russo Award at the GLAAD Media Awards. The award is presented to an openly LGBT media professional "who has made a significant difference in promoting equality for the LGBT community".
Her announcement: