Sara Ramirez reached out to raise awareness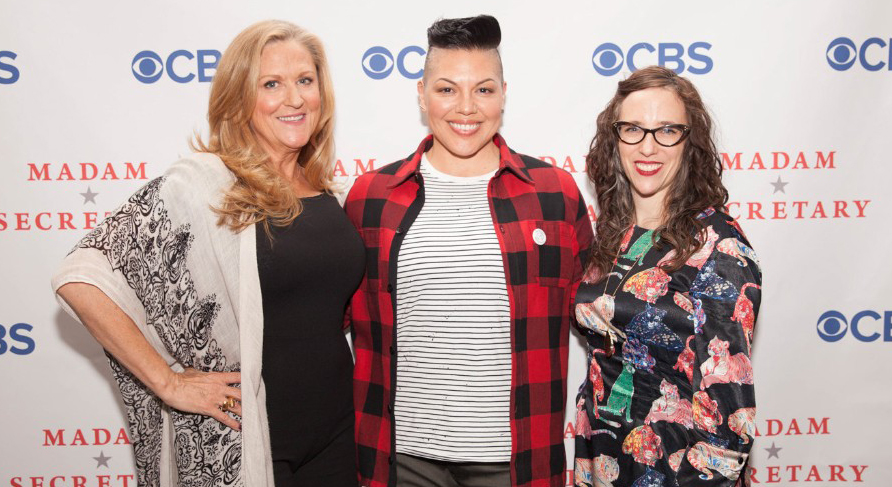 We received this email from OutRight Action International and we are very pleased to share it with you:
Hi Friend,
Today, you have the opportunity to see the first TV episode influenced by OutRight. While we wish the truth behind tonight's Madam Secretary wasn't happening, we were excited that CBS was willing to raise global LGBTIQ issues and include our insight.
This evening's storyline includes a crisis: LGBTIQ people being violently detained, similar to the many arbitrary arrests happening in various countries around the world. Yet, the producers wanted to be sure that their fictional representation would not create problems for any LGBTIQ people currently in harms way.
Thus, months ago Madam Secretary star Sara Ramirez reached out to us to help ensure her work would raise awareness but do so carefully. Because the reality is that 2017 saw more LGBTIQ mass arrests and detentions than nearly ever before.
Last week, I had the distinct pleasure of speaking out about the episode called "Refuge" with star Sara Ramirez and Executive Producer Lori McCreary. Because of their invaluable support, many people will better understand why supporting rights for LGBTIQ people globally - the core of OutRight's work - is so critical.
Over 70 countries criminalize same-sex relations and gender non-conformity - with arrests and persecution an ever-present possibility for millions of LGBTIQ people. Feel free to watch the video clip of our discussion here - and be sure to tune in to CBS tonight to find out how Sara's character Kat and others on Madam Secretary attempt to avert the crisis on TV.
Thank you for being there to help OutRight avert the next LGBTIQ crisis in real life.
In solidarity,
Jessica Stern,
Executive Director
OutRight Action International