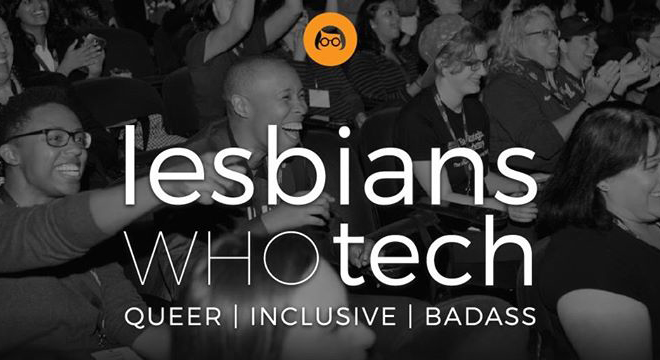 If you're like most of us, you check your email and Instagram on your smart phone several times a day. You Google what you want to find, you occasionally post on Facebook but you certainly follow what your friends and family are up to by reading your FB-feed.
Technology. It's become a huge part of the fabric of our lives. But who among us stopped to consider: Who are the lesbians in tech?
Cut to 2018. An ever-growing organization, Lesbians Who Tech, is hosting their annual Summit from March 1-3 in San Francisco. The organizers bill it as "5000 Lesbians and their Allies in the Castro District in SF" for a block-buster tech innovation and networking event.
Lesbians Who Tech, officially founded in 2014, boasts of having 30,000 members in 35+ chapters worldwide. Member events in cities around the world are popular and well attended.
Lesbians Who Tech: a community of women in the queer community in & around tech (and the people who love them).
Check their website & Facebook page