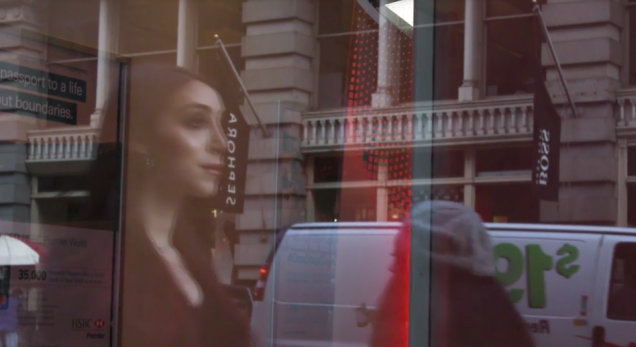 An immersive look into the transgender experience.
Mic: "As I peered outside of my dorm window at the crowded New York street, I reassured myself with a nervous smile. After weeks of applying a full face of makeup, throwing on the synthetic platinum blonde wig that cost three paychecks and almost making it out the door, only to turn around, I had finally mustered up the courage to do what I seemed impossible: step into the world in broad daylight as Serena for the first time.
It was August 2015, and I had only recently started my course of estrogen therapy. Although the physical effects were subtle, the emotional impact was immediate, and potent. As I glided my fingers against my bare legs, I could feel my skin was beginning to soften, and my body hair was thinning out. Instead of shaving my body and face every day, I could now do it just once a week."
(…)
"He towered over me, and leered with a wrathful gaze. Unsure of how to answer, I began to incoherently babble. And although I was standing in a crowded New York street in the bright of day, no one came to my defense. I was alone and visibly shaken, naively hoping a stranger would intervene on my behalf. I slowly glanced up and stared into the stranger's eyes, hoping he would sense my panic and leave me alone. Before I could speak, he spat in my face and sauntered away, letting out a jarring laugh that still haunts me."