Humble abodes Ellen & Portia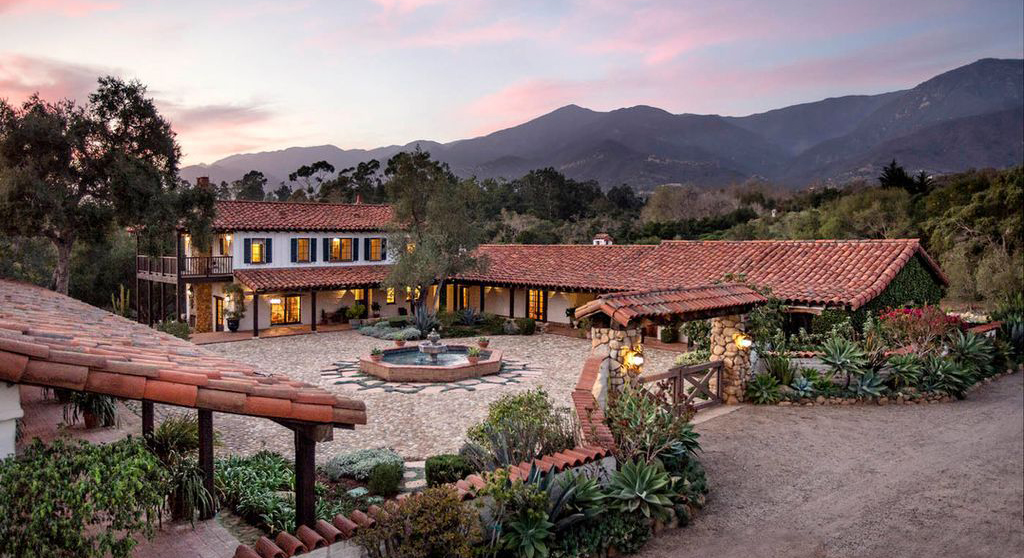 'Ellen DeGeneres really loves Santa Barbara. In October, the talk show host and her wife, actress Portia de Rossi, paid a staggering $18.6 million for a glamorous glass oceanfront home in the tiny town of Carpinteria.
It turns out that the four-bedroom home on Padaro Lane wasn't the only getaway they bought this year—in September, DeGeneres also purchased a historic ranch in a gated Montecito community for $7.2 million.
The compound is known as Rancho San Leandro, and is composed of a 3,129-square-foot adobe built circa 1845, in addition to the 2006 Monterey House and an equestrian facility. The 5.83-acre ranch includes gardens, verandas and olive groves…' read the article > Observer.com.