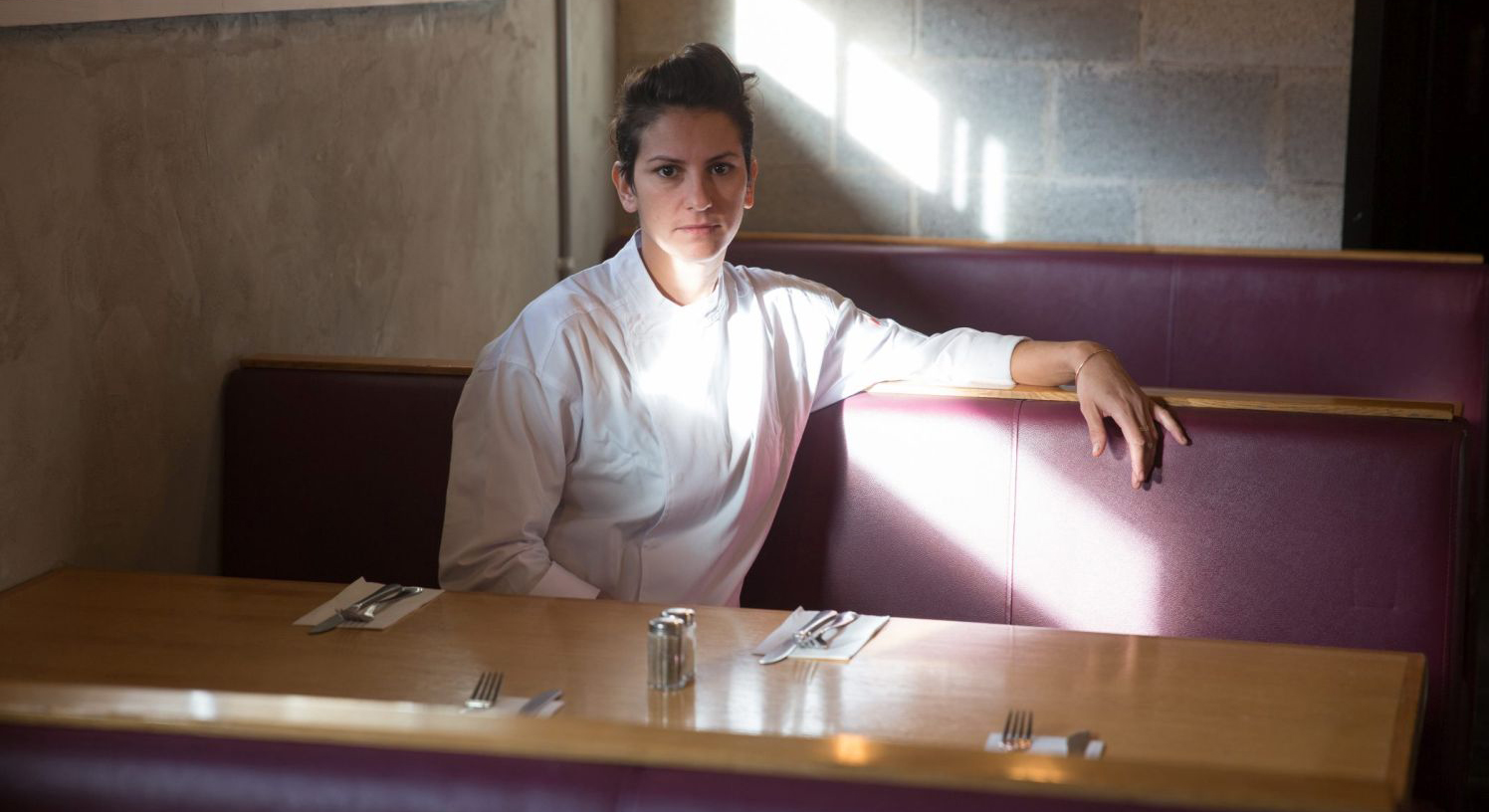 Pork, Smoke or the Lesbian Owners: What's really upsetting ultra-Orthodox Jews (Haredim) about this Jerusalem diner? After vandals smashed a window and dismantled a fan, chef Reut Cohen says it's time to fight back.
Haaretz: Even before the R&R Diner opened in downtown Jerusalem a month ago, the threats had already begun. "We will burn you down!" and "You won't be here" were just a few of the declarations made by local ultra-Orthodox (or Haredi) residents, in an effort to prevent the eatery's opening.
If you're wondering what could be so terrible about a new diner serving American-style food, you should consider that not only does R&R mix milk and meat (bacon and cheese), but its owners are a lesbian couple.
The diner is located very close to a synagogue and the Chabad house on Jaffa Road – the city's main commercial street, on which until now there were no nonkosher establishments – and (oy vey!) it's also open on Shabbat.
"The first time we tried to open was on November 19," chef Reut Cohen says. "Since then they've shattered our storefront window and have already dismantled the ventilating device that protects our workers from smoke exposure. The professionals are coming on Wednesday to fix it for the fifth, and I hope last, time."
Read the full article on Haaretz.com
"They can dismantle my exhaust hood or break my windows, but they won't break us. We're here to stay," she says, a tone of hope and pride in her voice. "In the face of all the vandalism, the hatred and the darkness, there are also people surrounding us with love and strengthening us."