Lesbians get married in Australia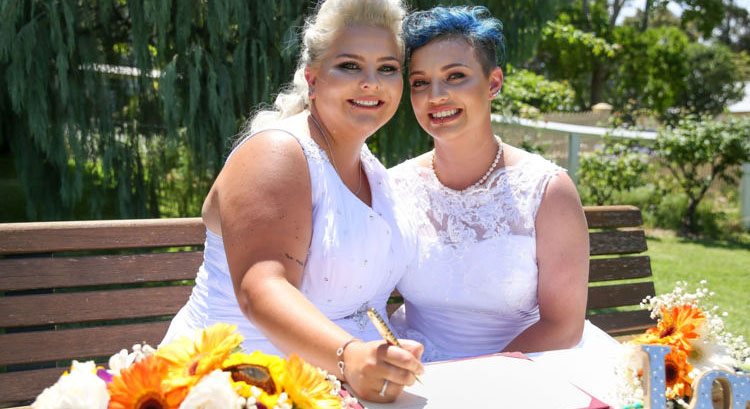 Two lesbian couples have become the first people to legally celebrate a same-sex wedding in Australia, News.com.au reported. Sydney couple Lauren Price and Amy Laker both wore fairytale white wedding dresses and carried colorful flowers as they married on a sunny Saturday in front of 65 friends and family.
The couple were given special permission to wed without giving a month's notice to Births, Deaths and Marriages NSW, according to Daily Telegraph. They received special exemption because Lauren's family from Wales had already paid to fly to Australia for the couple's civil ceremony.
They were pronounced wife and wife in a historic moment beneath a floral arch at Macarthur Park in Camden, south of Sydney.
Melbourne couple Amy and Elise McDonald became the first gay pair in Victoria to legally wed under new same-sex marriage laws for similar reasons, the Herald Sun reported. They are tying the knot in a surprise wedding at Carlton Gardens. Amy and Elise McDonald's big day made it into the history books amid applause and tears this afternoon as family and friends celebrated not just the couple's commitment and love, but the backing of an entire nation.